Features:
The projector can project 24 different images; 
Flexible rotation by 90°; Free to adjust the angle;
The focal length is adjustable, turn to make the image clearer;
Develop your kids' concentration and imagination during playtime.
Description:
1. Kids love graffiti by nature! So let them develop creativity in all aspects of creation. The Drawing Board enables your kids to express themselves artistically;
2. The Projection Drawing Board will become a useful and easy toy for your kids to learn how to draw a complete image! Just turn down the lights, switch on the projector, insert a preprinted slide and trace away;
3. Attractive and durable intelligent toy. Cute and Modern in design with light projector innovative technology;
4. This electronic projector will project 24 different images that your kids can paint along with the picture. This will help and encourage children to learn to draw, paint and trace while having fun.
Easy to Use: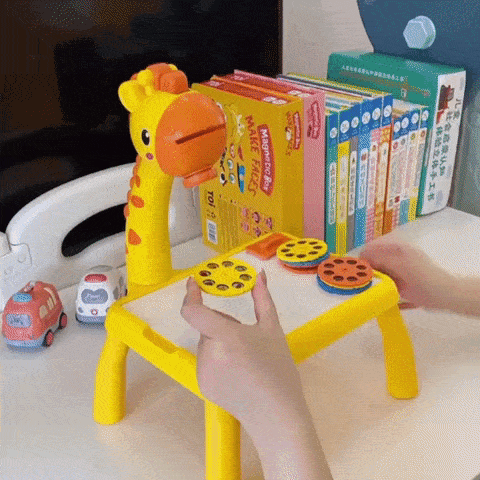 Material:
Environmentally Friendly ABS Plastic
Suitable Age:
3-8 years old
Package Includes:
Projection Board ×1; Slideshow ×3 (8 patterns each piece); Watercolor Pen ×12; Drawing Book ×1; Eraser ×1
Let Kids Enjoy their Journey Now!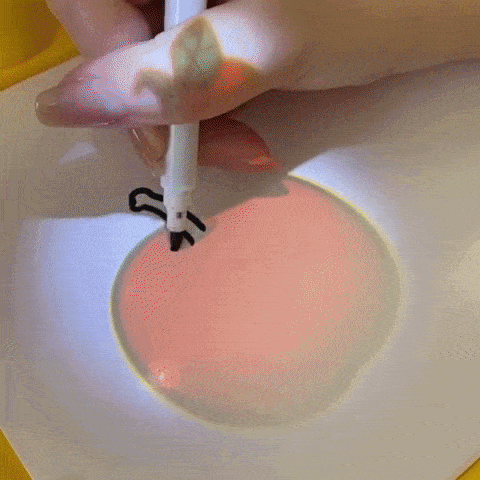 Packaging Display: